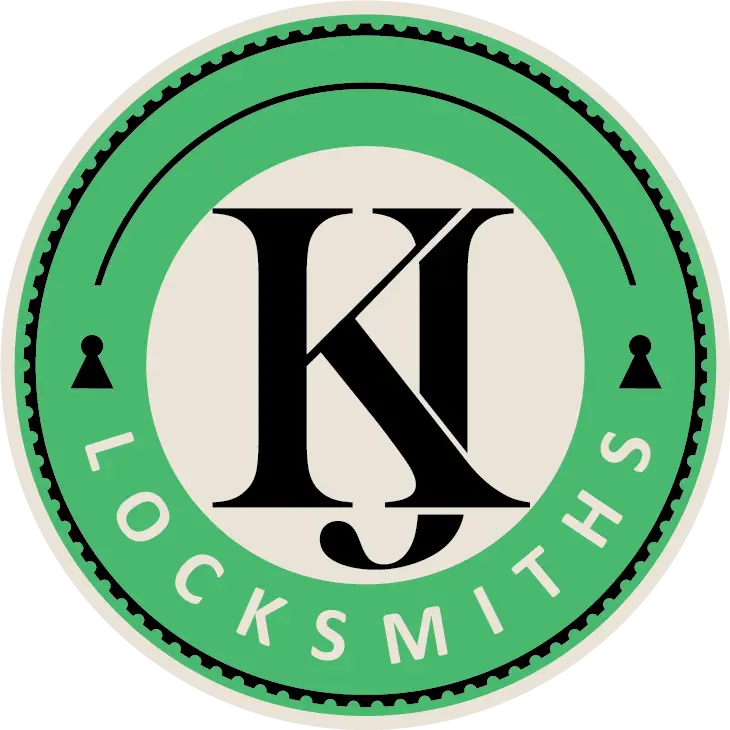 Welcome to KJ Locksmiths in Bridgwater
Hello and welcome. Are you locked out and need a Bridgwater locksmith? Or do you need your locks changed or fixed right now? Our 24 hour locksmith Kirk from KJ Locksmiths is in Bridgwater, Somerset and is waiting for your call. You can call or text now on 07883 448936 for a fast response, 24 hours per day.
Call Kirk Now
Want to make a booking for our Bridgwater locksmith services or request a price? Enter your details here or call Kirk now on
07883 448936
Need A 24 Hour Locksmith in Bridgwater Quickly?
We can promise you there will be no call out charge – and you pay only when (and if)  the problem is solved. If we cannot fix the problem, there will be charge.
Kirk is available 24 hours a day, 7 days a week and is based locally to Bridgwater
Fast response- Normally within 30 minutes in most local areas
Card payments accepted (both in person or over the telephone)
Landlords or tenants in Bridgwater, Somerset, we're happy to help and can provide a receipt (please note that we do always require payment upon completion for all Bridgwater locksmith services)
When you call, you will get a fixed price quotation so you know exactly what you will pay
We will NOT add 20% VAT to the price (as we are a small local business not a national company)
We promise never to drill the lock out after quoting an artificially low price to increase the bill (if you've been quoted £49, this is what they will do so be warned. Locksmith businesses cannot run on such low fees)
We are NOT a call centre – call and get right through to Kirk personally now on 07883 448936
FIXED FEE LOCKSMITH PRICING STRUCTURE
---
£79 fixed fee applies for Monday to Friday 9am to 5pm standard locksmith lock changes or repairs in the Bridgwater area, where the door is already open. Please note that there will be an additional fee for supplying locks (in which case we are happy to provide an estimate of the part cost) or for dealing with a locked-out situation. This is due to the complex nature of our work where we may need to use additional tools and expertise to open the door.
When having a lock changed in Bridgwater, this £79 fee covers the first hour of labour. If you are having a lot of locks changed – on rare occasions we may need to charge for a second hour. You will be advised during the call if this is a possibility. 
Additional fees will apply out of hours – after 5pm for example the price increases and after midnight the price will be higher again due to the emergency call-out nature of the work
You will be given a fixed price when you call and there will be no extras (unless for example your lock is substantially different than the one you describe for any reason) – we do not charge VAT unlike 90% of our competitors who will add it on top only once they arrive and ask for payment
We reserve the right to charge a cancellation fee of 50% of the job charge in the event that Kirk our Bridgwater locksmith has already been dispatched. Please consider this when booking. This is because we may have turned away other jobs, incurred petrol charges and interrupted our daily lives if you call out of hours.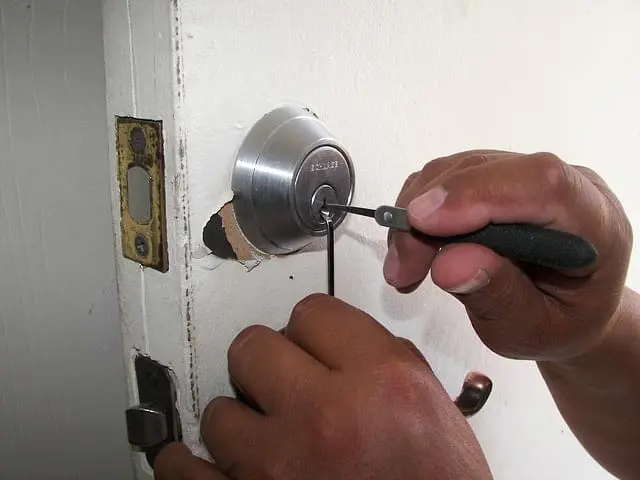 What Locksmith Services Do We Offer in Bridgwater?
Kirk's fast 24/7 Bridgwater locksmith service is reliable and experienced.   He is proud to be known as the "fastest and friendliest locksmith in North Somerset" by anyone that uses his services. Call him now for friendly advice (if it's 2am though, do give him a moment to wake up)
You can ring him on 07883 448936  for a no-obligation chat about your locksmith issue. You can discuss your problem with Kirk, and he will diagnose the situation, and give you a free quote. He may ask you to text him or WhatsApp him a picture of the lock in question, so he can be certain he has the part in stock. Here's a list of locksmith services
​ 24hr Emergency door opening within the Bridgwater area.
​ Lock repair and replacement.
​ UPVC Door Specialist.
 Locks fitted to British Standards
Your Local Locksmith Specialist in Bridgwater
---
We get it.  Being locked out is stressful, and you want help fast. We can assure you of a rapid locksmith service in Bridgwater.
Wherever your location, we aim to be with you quickly. We are not a big company, just a husband and wife team. Kirk will be the one who answers your call, whatever time of day or night.
We won't take any money over the phone, and instead will not charge you until your lock problem is sorted.
Our Emergency Locksmith Services in Bridgwater
As a small emergency locksmith in Bridgwater, Somerset, we do not need to add VAT. This means that the price we quote you will be the price you pay. We don't charge a call out charge as if we cannot fix the problem, you won't pay.  No extra charges whacked on once we arrive. Often described as friendly and approachable, Kirk will get you back in quickly for a low fee.
Do you Carry Replacement Locks?
If you need a lock replacement, we often carry the parts with us where possible. However on occasion, we may need to visit our locksmith supplier and order specialist parts to assist. 
What is your Covid-19 Policy?
Kirk carry masks and gloves, so please feel free to ask him to use them. Most of the time he doesn't need access to your house, as he will be working outside.
What forms of payment do you take?
Most of the time, our customers pay by card and he has e a mobile machine that allows him to do so. He will email you a receipt as he takes the payment. This will allow you to claim back if needed against insurance or your landlord.
How Long will you take to get Here?
Most of the time, 30 minutes. However this depends on rush hour traffic and whether Kirk is currently on another job.
What Other Areas Do You Cover?
We are also a 24 hour locksmith in Taunton
FAQ
What are the hours of operation for KJ locksmith services in Bridgwater?
The hours of operation for most locksmith services Bridgwater vary depending on the company, but most offer 24/7 service including KJ locksmiths. This means that they are available to help you at any time of the day or night, including holidays and weekends.
How much does it typically cost to hire a locksmith in Bridgwater?
The cost of hiring a locksmith in the Bridgwater area can vary depending on the type of service needed. Simple services such as key cutting or lock repair may cost less than more complex services such as installing a high-security lock or an access control system. However, most locksmith companies based in Bridgwater provide an estimate before starting any work and they generally charge an hourly rate, it's always better to ask for an estimate in advance.
What should I do if I am locked out of my home in Bridgwater?
If you are locked out of your home in Bridgwater, the first step is to call an emergency locksmith. They will be able to assist you by picking the lock or making a new key on the spot. They will also be able to help you if you have lost your keys or if your locks are damaged.
Can Bridgwater locksmiths rekey my existing locks?
Yes, a locksmith in Bridgwater can rekey your existing locks by changing the barrel. Rekeying a lock is the process of changing the internal mechanism of a lock to work with a new key. This is a cost-effective alternative to replacing the entire lock and it's also a great option in case of a lost key or when a tenant moves out.
Is it necessary to have all the locks in my home in Bridgwater replaced?
It is not always necessary to have all the locks in your home in Bridgwater replaced. A locksmith can assess the current condition of your locks and recommend the most appropriate course of action. In some cases, a lock repair or rekey may be sufficient, while in others, a complete lock replacement may be necessary. A professional locksmith will be able to advise you on the best course of action for your specific situation.
What are the qualifications of a Bridgwater locksmith?
The qualifications of a locksmith in Bridgwater may vary depending on the company or individual professional. However, most locksmiths have undergone substantial training and have the necessary skills and knowledge to provide a wide range of locksmith services.
Can a Bridgwater locksmith install a high-security lock?
Yes, a locksmith in Bridgwater can install a high-security lock. These locks are designed to be more difficult to pick or bypass and offer a higher level of protection against break-ins. A locksmith will be able to recommend the best high-security lock for your specific needs and install it for you.
How long does it usually take for a locksmith to arrive in Bridgwater for an emergency lockout?
The time it takes for a locksmith to arrive in Bridgwater for an emergency lockout may vary depending on the location and the availability of the locksmith. However, most locksmiths aim to arrive as soon as possible, often within 30 minutes to an hour.
LEGAL INFORMATION: We take precautions to protect your information. When you submit information via the website, your information is protected both online and offline. Only employees who need the information to perform a specific job (for example, billing or customer service) are granted access to personally identifiable information. The computers/servers in which we store personally identifiable information are kept in a secure environment