Locksmiths in Paulton can help you with a variety of things. They are very capable of dealing with a lot of issues that may arise in your household. However, often people don't call a locksmith until it's been a while because they simply aren't sure if they need to or not.
Sometimes people presume that the issue isn't that urgent or that it will somehow resolve itself. This is not a good idea as these issues often only get worse, and thus more expensive to deal with.
To help people understand when they need a locksmith we've compiled this easy-to-read blog. It'll show you 5 common signs that show you need a locksmith ASAP.
1 – You've Lost Your Key
This may seem like an obvious sign, and it is, but you'd be surprised by how many people simply shrug and go on with their day without sparing it another thought.
If you lose your key you should get a new one cut immediately even if you have spares ready. Tragedy often strikes twice and if this happens to you in quick succession you could be without a key to your home.
We always recommend you contact an emergency locksmith as soon as possible so that you are not inconvenienced any more than necessary.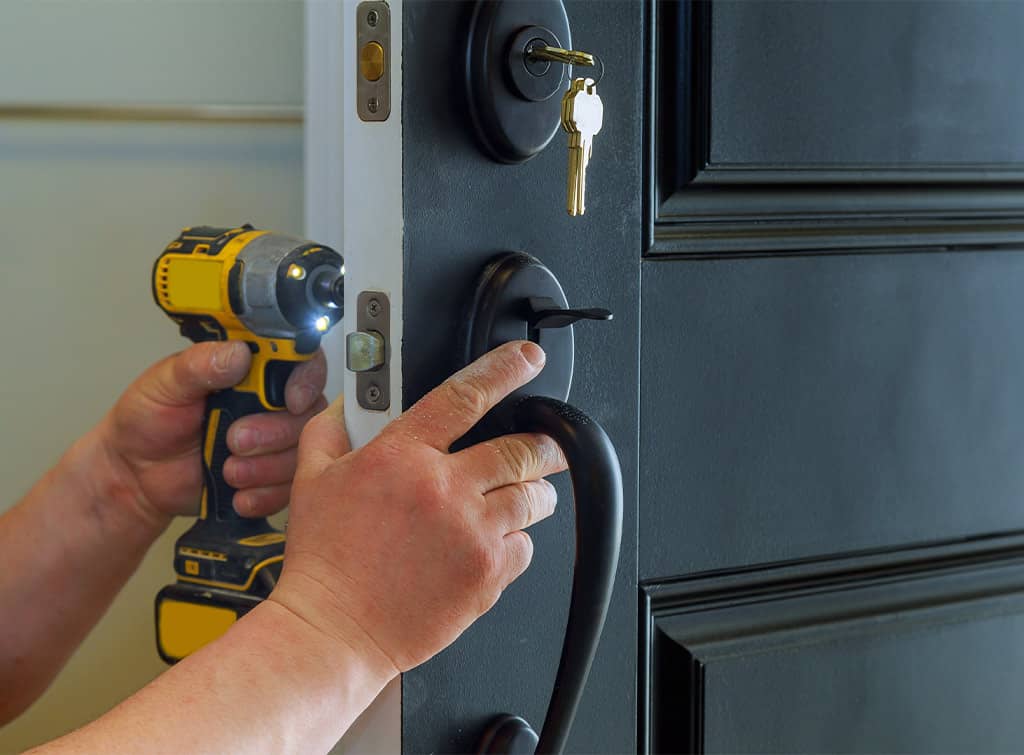 Security Threat
If you lose your key near your home then it could also be a security threat. If a potential home intruder finds it and discovers where your home is they could easily use it to access your home.
In this situation, we recommend getting a local locksmith to come to your home ASAP and replace your locks. This applies to both domestic and commercial clients.
Car Keys
Be aware that most locksmiths don't do domestic/commercial work as well as automobile lock work. For cars, you'll need to call auto locksmiths who have a different set of skills and experiences which inform their work.
2 – You've Been Burgled
When you've been burgled the last thing you want to think about is it happening again. However, you should. As soon as you can you should call an emergency locksmith and get your home secure.
This may mean you need lock repairs, new keys for your UPVc door locks, or you may need to have your locks replaced. All these services can be provided by professional locksmiths.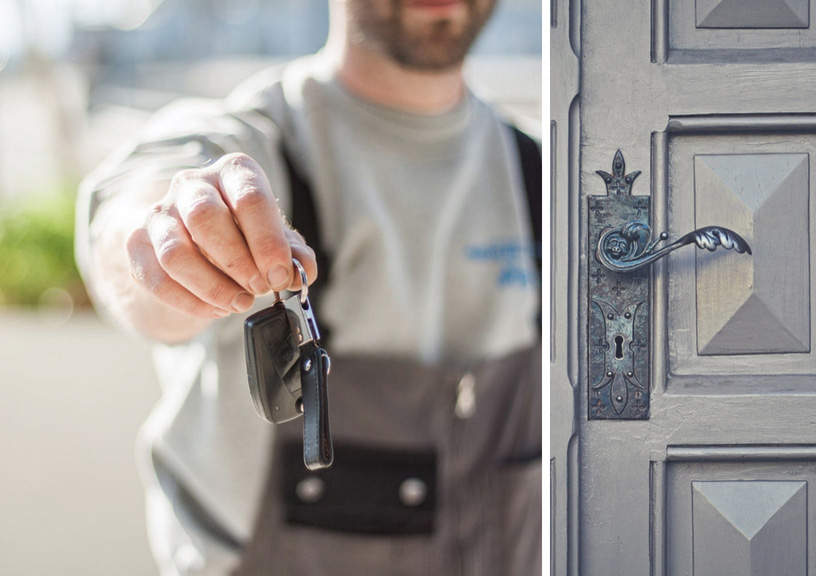 Home Security
Getting your locks changed doesn't have to take too long so it won't be a serious inconvenience. If you want to improve your home security you should enquire with the locksmith and their customer support team about any door and lock upgrades that they'd recommend.
Some burglary repairs can be expensive, like double glazing repairs, but emergency locksmiths are generally very affordable and a great way to improve home security.
3 – Forgotten Your Digital Lock Code
Locksmith services aren't just limited to ordinary door locks. The profession has joined the 21st century. Digital locks have become very popular over the past decade and many homes may have them. There is no key to lose and it'll take time before it needs replacing.
There is one pretty big issue though. What if you forget the code?
This can happen for any number of reasons and if you're very careful it may not happen. But if it does then you should call a locksmith service. If they deal with digital locks they will be able to reset the lock and help you gain entry to your home.
4 -Door Lock and Handle is Stiff
Over time locks deteriorate. Sometimes this can take years and some locks can deteriorate much quicker. This is due to the quality of the door lock and how much you use them.
If you notice signs that your door is not opening as easily as it was then you should hire a local locksmith to have it repaired now. Different locks deteriorate at different rates, for example, a yale lock may deteriorate slower than a mortice lock, or vice versa.
Regardless of which lock you have, you should call a locksmith asap as your door lock will only get worse with time. If you wait too long then the lock may be beyond repair and instead need to be replaced.
Business Reputation
Local businesses which operate in Paulton should always have a locksmith check their lock when it isn't working optimally. A stiff door may make customers warier of your business.
5 – Been Locked Out
Lock-outs can happen at any moment. Perhaps you've popped out to the Old Mills Industrial Estate for a moment, or maybe you're just getting something out of the boot of your car. Getting locked out is far too easy all it takes is a strong breeze and you're majorly inconvenienced.
Don't let a gust of wind ruin your day. Instead, call a professional locksmith instantly and get your doors openly safely.
Don't Force The Door!
It can be tempting to try to barge the door open when you're experiencing lock-outs. Don't do this! It can cause irreparable damage. If you're unlucky it may lead to your UPVc doors needing lock repairs or it could even lead to you needing to replace the door itself.
Be patient and wait for your local locksmiths to come round and deal with your door locks.
KJ Locksmiths –  Paulton Locksmith
KJ Locksmiths is a quality locksmith who services Paulton and the surrounding areas. We are a local business that has helped thousands of residents in North Somerset. We provide a range of locksmith services to help you out when you need us.
Emergency Paulton Locksmith
We are emergency locksmiths, which means that we are available to help you whenever you need us. Your lock not working at 3 am? No problem! Simply call us and we'll get to your Paulton home as soon as possible.
Lost Keys? Call Now!
Are you locked out of your UPVc Door? Perhaps your window locks are stiff?
If you're experiencing any lock issue you should call us on 07883 448936 or use our contact page.
5 Signs You Need A Paulton Locksmith