8 Reasons Why You Should Know A Taunton Locksmith
If you're in the Taunton, Somerset area and get locked out of your home you could be in for a panic. If you don't know what to do and who to call there is a simple answer. The solution? A Taunton Locksmith can help you.
Very few people have many locksmith skills and even those who do can often cause damage to the lock if they do it themselves.
When it comes to door lock issues it's always smart to contact a professional registered locksmith who can easily give you entry to your house.
Why should you get a Taunton Locksmith?
There are many reasons why you should put a local locksmith in your phone contacts now to save you in case of an emergency.
1 – Lost Keys
If you've lost your home keys then you could be standing around for ages if you contact a non-local-locksmith. Contacting a locksmith in Taunton is a quick way to solve this problem and their response time would be much quicker than a national locksmith service.
An approved locksmith can quickly and easily gain entry to your premises which will save you time and also mean you'll be much less stressed for much less time.
2 – Stolen Keys
We all lose our keys from time to time. Sometimes it's because they slip down the sofa and other times it's because we simply leave them on a surface and forget about them.
On average people search for a week before accepting their key is lost.
This can be a serious security hazard, if you lost that key in a public place it could be in the hands of a home invader.
To keep your peace of mind it's important to quickly contact your local locksmith business and get their reliable services on the job.
An approved locksmith can efficiently replace your door lock. Knowing a quality locksmith in Taunton can help you do this quicker, which gives potential burglars less time to act. So remember to act fast!
3 – Replacement Keys Locksmith Services
Sometimes when craftspeople do work on your home you have to give them a key so they can access your home to complete their improvements.
Sometimes when you do this they may forget to give it back to you and it may take a few weeks to resolve this issue, during which time you may find you need a second key. In these sorts of situations, it's best to turn to your lock Taunton locksmiths who, due to their location, can quickly copy the key and provide you with another.
A Taunton locksmith service should be able to provide you with a copy of your key with a professional fast response time.
4- Broken Keys
Over the years of use you get out of a key it wears down. Eventually, a key will get to a point where it struggles to work with your door lock. If you don't stop using it and then getting a replacement made from an approved locksmith service then it could end up broken inside your lock.
In these situations, you'll need a quick fast response from a locksmith. The best way to guarantee this is to contact your reliable emergency locksmith.
KJ Locksmiths, as an emergency locksmith, is qualified to remove broken key shards from your locks and repair them.
We are also able to offer you friendly advice on how to manage your keys and always aspire to leave our customers happy with our service.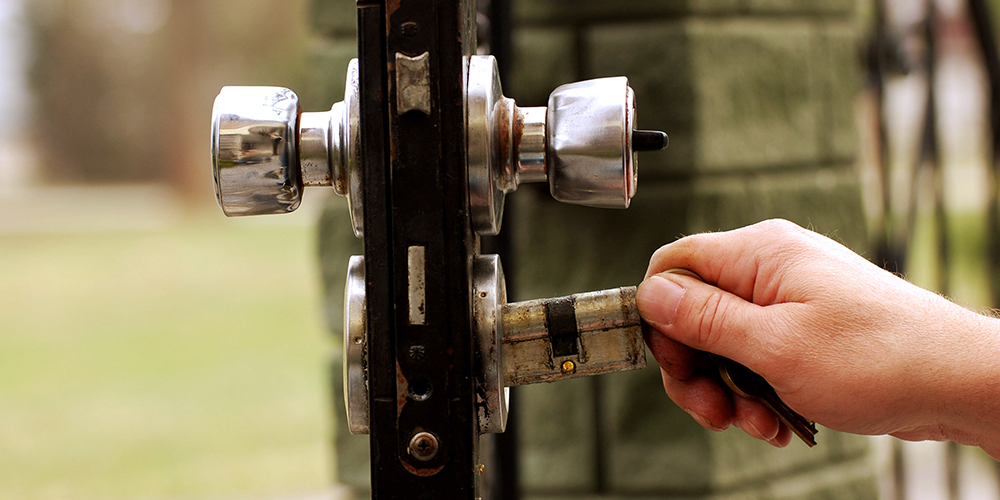 5 – Lock Repair
Constant use can also damage locks and over time they may rust and the lock mechanisms may become ineffective. This could be a huge hazard for you as it may mean your door won't open or it could mean your key is more likely to get stuck inside the lock.
In these cases, a reliable Taunton locksmith can help you by offering a lock repair service. They do this with their professional qualifications and can have your lock checked, fixed and if necessary they can help you replace the lock and buy a new one.
Due to their years of experience in the industry, they can also offer customers advice on what sort of lock would suit your property and how to bolster the security of your premises.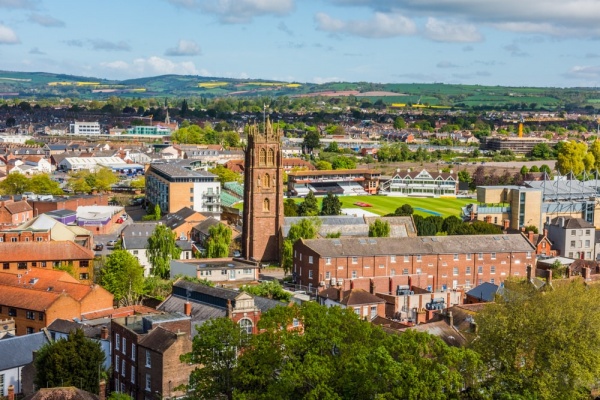 6 – Forgotten Combination
It's a common misconception that locksmith services only deal with key locks. They actually deal with a variety of lock systems. One very popular, and getting more popular, the lock is the electronic lock.
These usually come with a pad with which you enter your key code. These can be very useful as, unlike usual door locks you don't have a key to lose. However, you could forget it.
In these sorts of situations is important to know an emergency locksmith and call them as soon as possible so they can get to your home and use their qualifications to open your door and gain you access to your house.
Or Reset it.
For those with a dodgy memory, it's probably inconvenient to call a locksmith every time you can't quite remember the key code. If this is the case you may end up writing it down someplace.

7 – You're Moving In!
If you're moving to Taunton, Somerset then you have a lot of great things to do and see. You can take a stroll in Vivary Park. You could go to the Museum of Somerset, so you get to know your new home better. Or you could have a bite to eat at the fabulous Italian restaurant Ciao Amore.
There are endless things to do in Taunton but before you get searching our beautiful location we'd recommend you call a Taunton locksmith and get them to come around and change your locks.
This is a smart move to make yourself secure and make sure you're the only person with keys to open your door locks.
Get to know us Taunton locals
As well as making you more secure calling a local Taunton locksmith, like KJ Locksmiths, will help you get to know your new Somerset home.
If they're friendly they'll offer you advice on where to go that's off the beaten track and what times local stores open.
Hiring Taunton locksmiths frequently will help you build your knowledge of the Somerset area and can help facilitate a nice smooth move to the Somerset countryside.
8 – Improvements
Your home can never be too secure. KJ Locksmiths are great at providing advice on how to secure your home location. As an approved Taunton locksmith, they know what security measures work best in the area and how to provide home security.
With the help of a locksmith service, you can rest easy that you're safe.
Hire KJ Locksmiths Taunton Now!
If you're in the Taunton area and are in need of locksmith services then it's important to know quality local Taunton locksmiths.
KJ Locksmiths is qualified to deal with any problems that may arise. They can deal with door locks or electrical keypads. They are an approved locksmith and know all about locks and how to gain entry into your home.
24 Hour Service
When you need a locksmith you need it now! In an emergency, it's important to know you can depend on your locksmiths.
At KJ Locksmiths we provide our service 24 hours of the day. This means we can provide you with a fast response time and can get you into your home as quickly as possible.
Contact KJ Locksmiths – Taunton Locksmiths
If you're in the Taunton or TA1 region call us on 07883 448936. 
Get a quote here.
8 Reasons Why You Should Know A Taunton Locksmith