Highbridge is a great place to live with great access to so many things to do. There are so many services available in Highbridge but do you have a locksmith that you know and trust?
It is highly recommended that you become familiar with a locksmith so that in the case of an emergency you can call them immediately and resolve your problem.
Many locksmiths have a call-out fee and some are expertise in different window hardware.
How To Choose A Locksmith
This is a quick and easy to read guide for you to help you choose the best Highbridge locksmith (Such as KJ Locksmiths, or ASF Locksmiths.)
Many factors help customers decide if a locksmith is perfect for them so be sure to consider your preferences when considering these factors.
We have only selected a few of the most important things you should know to make this easy to digest.
Are They Reliable?
The first thing you should consider is if they are reliable. There are many ways to figure out if a locksmith is reliable or not.
The first and easiest way is to find out their local reputation. If they are a good reliable locksmith they should have a positive reputation.
You can find this reputation out by asking people which locksmiths they've used in the past and if they can recommend that locksmith service.
Do They Have Reviews For You To Read?
Another way to find out if they are reliable or not is to see if they have positive reviews online, like on bark.com.
You can also look at Facebook pages related to Highbridge and ask residents about locksmiths and if any have given them a very good job.
Rest Assured Once You Know A Locksmith Is Reliable
Knowing that a locksmith is reliable is very important. If you hire a random locksmith you may worry about if that locksmith will provide a good service or not.
If you know they are reliable then you can rest easy. Knowing that they can do any locksmith work you want to a high standard. It also proves that they care about customer satisfaction.

Can They Respond Quickly?
If you need a locksmith then you probably need them now and would rather not wait forever for them.
That's why it is so important to hire a locksmith who offers a fast response time. One sort of locksmith that offers a rapid response time is an emergency locksmith.
Local Mobile Locksmiths
Emergency locksmiths are locksmiths who respond quickly to help you deal with your emergencies.
They offer the best fast response time so if you are looking for a locksmith in Highbridge, and want them to get to you quickly, we recommend hiring emergency locksmiths.
Call out Charge
Many locksmiths have a call-out charge. A call-out charge is when you are charged an additional fee for the locksmith to come, then you also pay for their locksmith services.
If you need a locksmith during the night most emergency locksmiths will charge a call-out fee.
This is something to consider. If your locksmith problem doesn't need. a quick response then you should consider looking for one without a call-out fee.
Get A No-Obligation Quote
To see if there is a call-out fee and to ensure that the locksmith won't bundle in hidden fees the best thing to do is ask them for a non-obligation quote.
This way you can determine if you want to use their services.
We always recommend that you call them and get a quote because this way they can't tack any additional fees on for problems. This can save you a lot of money when you need a local emergency locksmith.
Are They Fully Trained?
The most obvious thing you'll want to know is are qualified locksmiths. Most locksmiths will inform you what qualifications they have if you ask them. So we recommend simply asking them.
There are different sorts of locksmiths (uPVC specialists, Auto Locksmiths, etc) so you should find out what sort of locksmith they are.
What Highbridge Locksmith Services Are There?
Now that you know what to look for in a locksmith you may be interested in what one can do for you. There are a lot of things a locksmith can do for you. Some locksmiths like auto locksmiths only work with cars, some locksmiths are commercial locksmiths which means they help secure commercial property and business premises.
Instead of talking about the services these locksmith services would supply we will instead focus on what a residential locksmith can offer you.
Lock Repairs
One locksmith service is lock repairs. These can be very important for your home security. Over time your locks will get damaged and when this happens you need to either get the lock repaired or if noticed soon enough, repaired.
Lock repairs are very time sensitive so if you notice any issues with your uPVC doors and their locks then you should quickly call up a Highbridge locksmith to come and help replace your lock.
Most locksmiths offer new keys with your new locks so you won't have to worry about that.
Locks Changed
There are many reasons why you may need your locks changed. Regardless of the reason, it is a great service that local locksmiths offer. It doesn't take long, it would usually take under an hour to replace a lock on a uPVC door.
Once done your home is much more secured and so if you fear that you need your locks changed, for any reason, we believe you should call a local emergency locksmith near you to help out.
Burglary Repairs
When burglarers strike they often leave a broken front door lock in their wake. This is horrible as it is a constant reminder of the burglary and also a serious security threat for the future.
If this misfortune happens to you you should immediately hire a local locksmith to come and fix your uPVC door lock.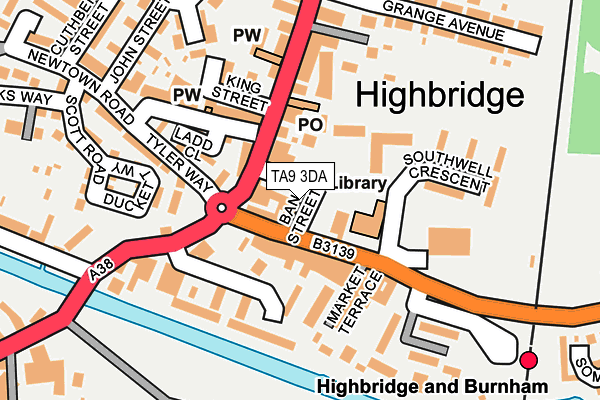 Key cutting
Key cutting is another service that a Highbridge locksmith service. There are many reasons why you may need your keys cut.
Perhaps you need a spare set of keys cut so that you can go on holiday but have a friend look after your pets. Or maybe you lost a key down the back of the sofa. Perhaps you've experienced lock-outs and need a new key to help you gain access to your own home.
Regardless of why you need a new key cut, a locksmith can help you easily get a new key.
Home Security Check
Local locksmiths can also give you great advice on how to improve your home security. They do this by knowing all about the local crime trends and how to avoid this. They are the best choice for offering home security tips.
KJ Locksmiths – Locksmith Highbridge
KJ Locksmiths is a locksmith which serves the Highbridge and Burnham-on-Sea and the local area. We have helped thousands of customers with our locksmith expertise.
24 Hour Service – Local Locksmiths
KJ Locksmiths is an emergency locksmith. This means that we provide a 24-hour- a-day service for you. All our locksmiths are very capable of dealing with any lock-related issue that may arise.
This means that we can provide a rapid response time and give peace of mind as soon as possible.
Need a Locksmith? Call Us Now!
If you need a local Highbridge locksmith you should call us now on 07883 448936 for all your locksmith needs or visit our homepage.
How To Choose The Best Highbridge Locksmith